Race-Based Trauma Services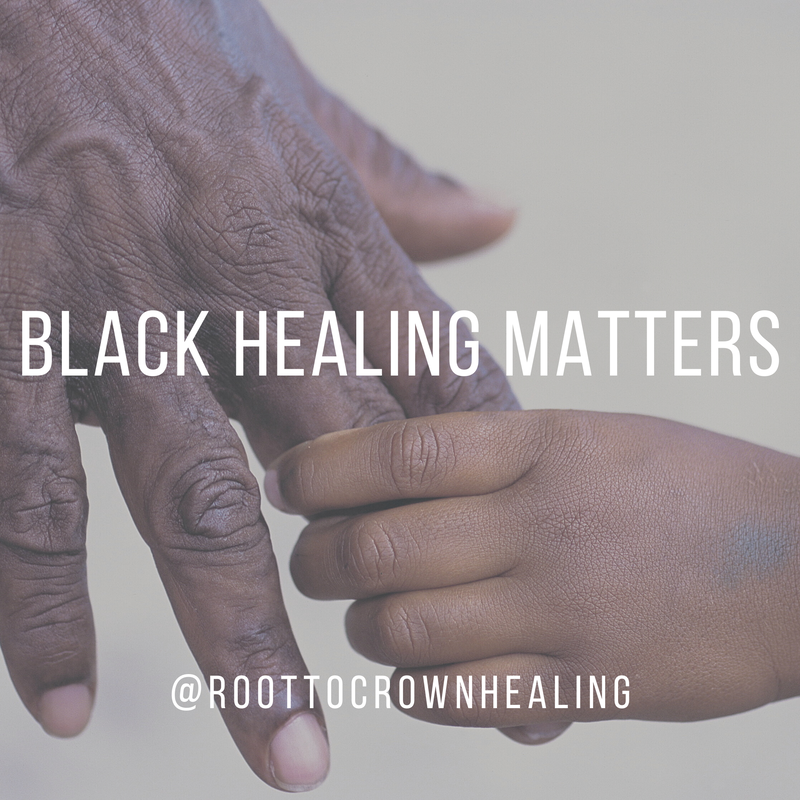 Root to Crown Healing & Wellness is passionate about helping our community heal from Race-Based Trauma. This service is meant for BIPOC (Black, Indigenous People of Color) individual's who are experiencing the traumatic effects of racism, police brutality and white supremacy.

In light of the murder of George Floyd in our community, Root to Crown has started a therapy fund supported by contributions from the community to assist BIPOC individuals who need healing and are also experiencing financial barriers.
​
Therapy services will be provided by Cassie Sawyer, MA, ATR-P, RYT200 through Root to Crown Healing & Wellness.
To Access Services:
Please use this form to contact Cassie at Root to Crown if you are in need of Race-Based Trauma therapy services.

These services are meant to serve BIPOC (Black, Indigenous People of Color) who are experiencing race-based trauma reactions. Root to Crown works with individual adults (18+).

Please thoroughly fill out the contact form to the right. You will be contacted via phone or email.

​
-Cassie from Root to Crown