>

Affirmation Writing Exercise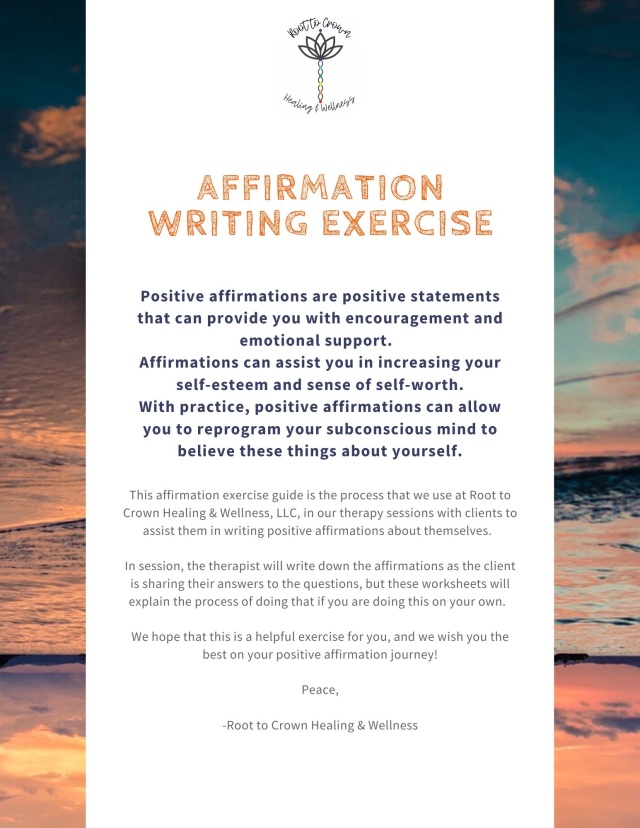 Affirmation Writing Exercise
SKU:
Positive affirmations are positive statements that can provide you with encouragement and emotional support.
Affirmations can assist you in increasing your self-esteem and sense of self-worth.
With practice, positive affirmations can allow you to reprogram your subconscious mind to believe these things about yourself.
This 10-pageaffirmation exercise guide is the process that we use at Root to Crown Healing & Wellness, LLC, in our therapy sessions with clients to assist them in writing positive affirmations about themselves.
In session, the therapist will write down the affirmations as the client is sharing their answers to the questions, but these worksheets will explain the process of doing that if you are doing this on your own.
We hope that this is a helpful exercise for you, and we wish you the best on your positive affirmation journey!
Peace,
-Root to Crown Healing & Wellness