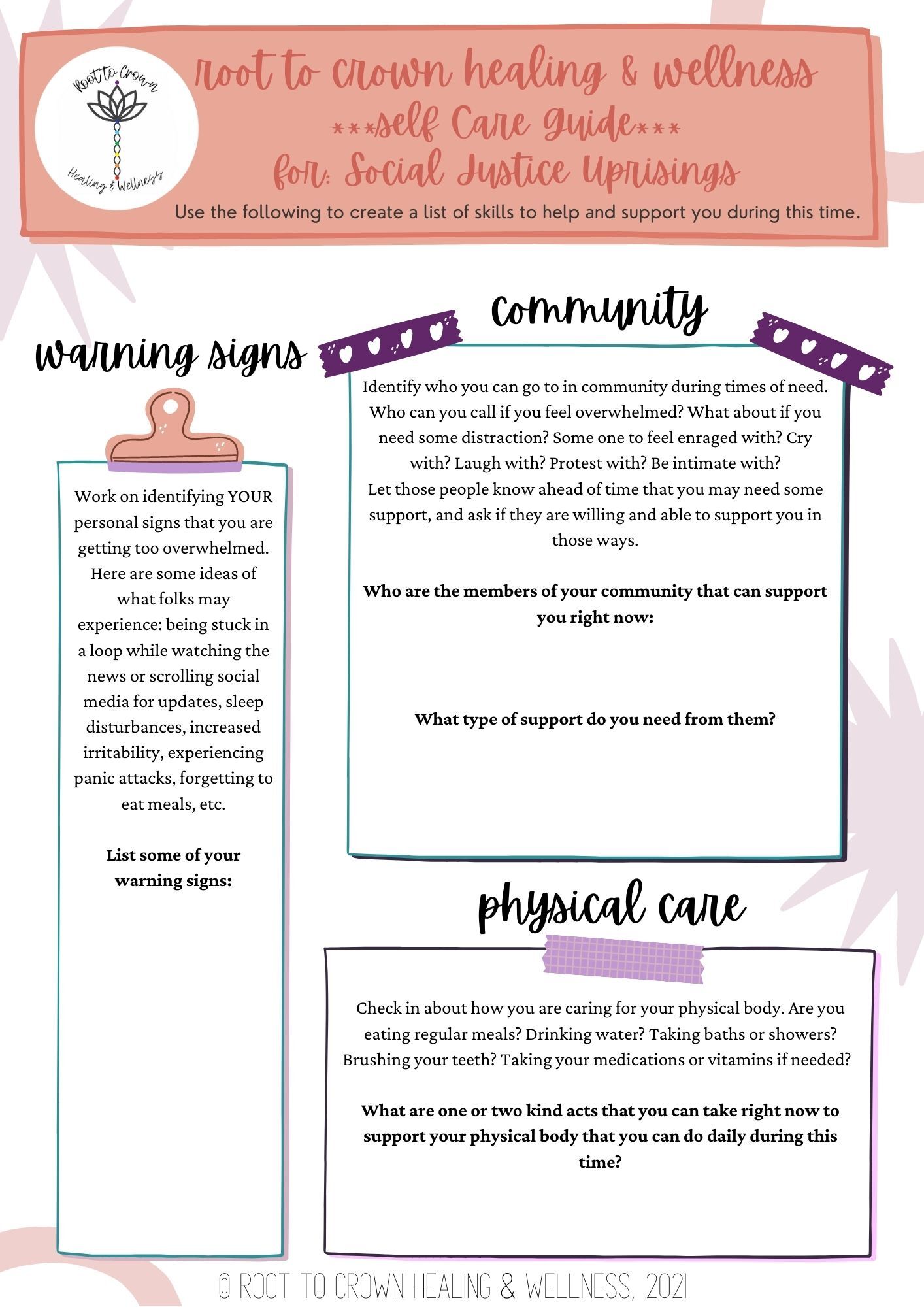 Root to Crown Self Care Guide for Social Justice Uprisings
SKU:
***IF YOU NEED TO ACCESS THIS DOCUMENT FOR FREE, PLEASE USE CODE "JUSTICEFORGEORGEFLOYD" WHEN CHECKING OUT***
I hope that this guide will help you to create a holistic self-care plan for the times when the world feels overwhelming. I wish you peace.
This 4-page guide was developed by Cassandra Sawyer, MA, ATR-P, RYT for Root to Crown Healing & Wellness, LLC.